NedPower is blessed by a team of experienced people with a hands-on  and deep knowledge of the power sector   Their experience covers developing,  contracting, financing and operating  hydro power plants, gas fired power plants, waste to energy plants, wind farms, and solar plants.  The team has access to an unequaled network  of industry veterans, which, the company believes, will be invaluable for spotting the right opportunities and building the company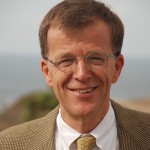 Hieronymus (Jerome) Niessen (Principal) is a former World Bank official and the founder of NedPower. Throughout his career at the Bank and NedPower Mr. Niessen has shown a talent for spotting new opportunities in emerging markets.  He developed the NedPower Mt Storm's 264 wind farm in West Virginia (still the largest wind farm East of the Missisipi) long before wind energy became popular in the US. He financed the Bank's first privately owned hydro power plant in Chile,  the first Independent Power Producer (IPP) in India the first IPP in Pakistan and the Bank's most profitable investment (in a goldmine in Peru) ever.
At NedPower Mr. Niessen is leading the fund raising efforts  for its acquisition and project development activities, using his long-term banking experience and many contacts in the financial world.   In addition, Mr. Niessen is responsible for the company's project development and acquisition activities.
Mr. Niessen has a law degree from Leyden University (The Netherlands) and an MBA from Baylor University.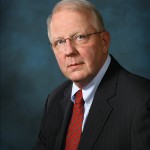 John Stephens (Principal) is GE's former Head of Global (Power Project) Development and Strategic Initiatives and joined NedPower in 2014.  He was responsible for GE's global portfolio of energy development projects, partially through co-investment with small developers in early stage developments.  He also managed the day-to-day asset management and operation of GE's global $1.5 billion portfolio of Company-owned wind or gas turbine prototypes. In addition, he was a key member of the team that completed the acquisition of Enron Wind.
At NedPower,  Mr. Stephens is providing the strategic direction for the company and is supporting the company's fund raising efforts.  In addition, Mr. Stephens is responsible for asset management, engineering and construction.
John has a business degree from Lehigh University and has completed a number of management  courses at GE.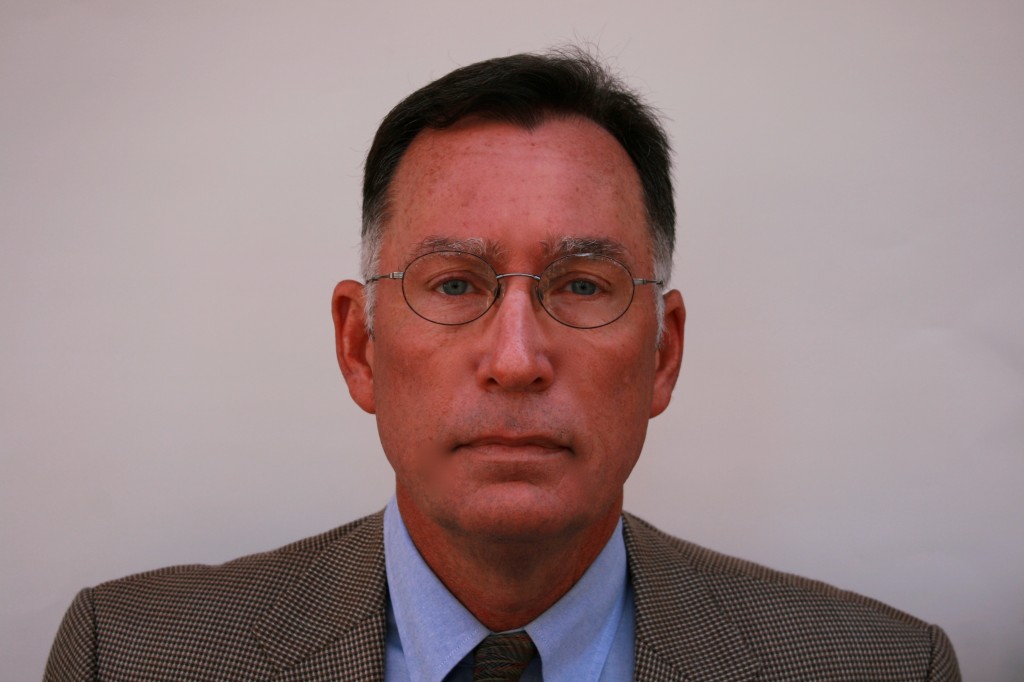 Robert (Bob) Collie is NedPower's Vice President, Marketing & Commercial Management.  He was a former member of the NedPower Mt Storm wind farm development team.  Bob has more than 30 years of experience in the energy industry with emphasis in the areas of development, acquisitions, optimization, finance, commercial management, risk management and structured product energy marketing. Over the past 30 years, Bob has worked in the deregulated asset development subsidiaries of three large regulated utilities (Florida Power & Light, Pennsylvania Power & Light and Louisville Gas & Electric). Most recently, Bob was the CEO of a biogas energy company with 14 projects throughout the country. Bob will be instrumental in determining which geographic markets to pursue and responsible for marketing and hedging the output of NedPower's project portfolio.
 Bob holds a Bachelor of Science degree in Business Administration from George Mason University in Fairfax, Virginia and a Masters in Business Administration from The George Washington University in Washington, D.C.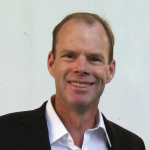 Ben Ellis is one of NedPower's Lead Developers, with an extensive background in hydropower.   He has 15 years of experience managing complex energy and environmental projects from inception through construction.  He served as vice president of Sagebrush Energy, a company that develops small hydro, solar and utility-scale wind in western states where he oversaw large teams of environmental planners and engineers to develop, permit, finance, contract, and build energy projects up to 200 megawatts (MW) in size.  He worked on close to 15 hydro power projects, ranging in size from 3 MW to  1,100 MW. Prior to Sagebrush, Ben worked as a project manager and economist or Louis Berger, one of the world's top engineering firms Ben also has extensive experience in hydropower licensing, working both for FERC and private utilities in preparing the environmental studies, coordinating with stakeholders and agencies, developing license applications, and conducting environmental analysis under the National Environmental Policy Act (NEPA).  He has technical skills in economic modeling, socioeconomics, public policy, forecasting, and life-cycle assessment modeling of products and services.
Ben holds a Ph.D. Natural Resources and a M.B.A. Finance & Management, both from the University of New Hampshire, Durham, NH.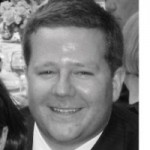 Tom Feldman (Developer) is a key member of the NedPower Development Team, bringing a best-in-class hydropower development background and in-depth knowledge of today's hydropower development process. Most recently as Vice President of Project Development at Free Flow Power, he advanced the largest pipeline of new hydropower projects in the US from concept to commercial viability. He has managed multidisciplinary teams of engineering, finance, regulatory and commercial experts working together to develop energy projects at an unprecedented scale and pace. In addition to commercial viability and sound engineering design, Mr. Feldman's approach to project development is characterized by early and frequent face-to-face engagement with key stakeholders throughout the development process, designed to identify and address key engineering and environmental issues early on, thereby preserving and enhancing the value of deployed capital. This involves developing and growing relationships with potential commercial counterparties, regulators, elected officials, resource agencies, dam owners and host communities. His success in these activities is evidenced by elected officials looking to Mr. Feldman for formal counsel on growing renewable energy and sustainability-related businesses in their jurisdictions. It is also evidenced by several examples of him turning oppositional stakeholders into project champions through candid communication and creative problem solving resulting in win-win outcomes for all parties involved.
Mr. Feldman has a BA in Economics from Union College in Schenectady, NY and an MBA from Babson College in Wellesley, MA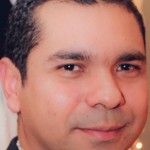 Reinaldo Morales is the team's technical expert in civil and hydraulic engineering. Reinaldo previously worked for Free Flow Power as their hydraulic engineer and has a Phd in Civil Engineering (water resources) from the University of Wyoming and  a Masters in Civil Engineering from the University of Iowa.    Reinaldo  experience and technical skills will be key in finding unique and superior sites and projects.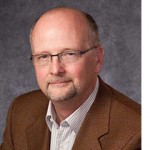 Doug Egan (Member Advisory Board) co-founded Competitive Power Ventures (CPV) together with Gary Lambert in 1999.  CPV has a portfolio (gas fired and wind) of  4,150 MW under development,  1,600 under construction and 950 MW in operations.  In addition, CPV manages more than 5,000 MW of 3rd party generation facilities. Under Doug's leadership, CPV has focused on traditional and renewable power generation project development and asset management services for major energy and finance industry clients and investors. Doug provides the strategic direction for the company as it responds to the evolution of a highly dynamic North American market. With more than 30 years in the independent power industry, he is well known to the power, natural gas and financial communities.
Prior to forming CPV, Doug was Senior Vice President for Development at PG&E Generating Company, where he was responsible for developing and managing a large number of gas fired power generation and wind projects. Prior to PG&E, Doug was Vice President of Development at J. Makowski Company of Boston and General Counsel for Intercontinental Energy Corporation of Hingham, Massachusetts.
Doug is a graduate of Dartmouth College and Cornell Law School.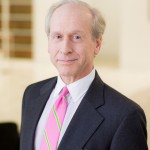 Keith Martin (Member Advisory Board) is co-head of the project finance group at Chadbourne & Parke LLP, an international law firm headquartered in New York.  Keith is a well-known figure in the renewables industry.  He worked last year for 163 companies.  The prestigious Chambers directory in London gives him the sole "star" ranking among US renewable energy lawyers based on year-round interviewing of corporate law departments and peers at other firms.   He also edits the widely-read Project Finance NewsWire. He has been a partner at Chadbourne for 31 years. Before that, he was counsel to Senator Daniel Patrick Moynihan (D.-N.Y.) and a legislative assistant to Senator Henry "Scoop" Jackson (D.-Wash.).  Chadbourne is a franchise name in the project finance market.  The firm helped give birth to the independent power industry, intervening in utility regulatory proceedings in 20 states in the late 1970's and early 1980's to open markets and winning a key case before the US Supreme Court.  The firm has worked on projects (including hydro power projects) in more than 80 countries.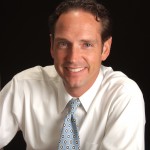 Tim Heinle (Member Advisory Board) has close to 20 years of experience in the energy industry, specializing in the development and financing of large independent power projects, coal-based fuel production facilities and renewable energy projects.  Mr. Heinle was part of the NedPower team which developed the 264 MW NedPower Mt Storm project in West Virginia. His broad-based experience covers coal, natural gas, wind, solar, landfill gas, alternative fuels and renewable generation opportunities.  He is well versed in project valuation, the asset acquisition and divestiture process and various financing structures.  He has a deep understanding of the development process and its significance in the context of project financing.  Mr. Heinle has held executive management roles with (a.o.) Duke Energy, Siemens and Magellan Resources, covering asset evaluation and financing, project development and asset management services.
Mr. Heinle holds a bachelors degree in Government from Georgetown University and an MBA from the College of William & Mary.
PARTNERS
NedPower has surrounded itself by world class partners which each have a  proven track record and are well known in the industry. NedPower's partners include:

Marathon Capital has partnered up with NedPower to raise the necessary development capital plus the necessary funds to enable NedPower to acquire a portfolio of operating hydro assets plus late stage development projects in the Eastern US.
Marathon Capital is quite possibly the leading investment bank in advising clients on raising capital, mergers & acquisitions, particuarly in the renewable energy space. According to SNL Energy's League Table rankings, Marathon Capital has closed more Power Asset M&A transactions over the past five years in North America than any other financial advisor.

Chadbourne & Parke is one of the world's number one project finance and renewable energy law firms based in the US.  NedPower's relations with the firm go way back when one of the principals worked with the firm on financing Pakistan's first Independent Power Project.  They have been working closely together ever since.
(Donald Clarke & Joshua Adrian)
The firm offers hydroelectric project owners and developers an unparalleled depth of experience in all aspects of hydropower regulation. Its attorneys have established credentials in the hydropower community and are involved in the licensing and development of hydroelectric projects nationwide. Donald Clarke is widely considered to be one off the top 5 FERC lawyers in the country. Mr. Clarke used to be FERC's Chief legal counsel. The firm has an extensive experience in development, licensing, relicensing and compliance needs, and in assisting in due diligence on hydro asset acquisitions. Clients include irrigation districts, public and private utilities and developers.